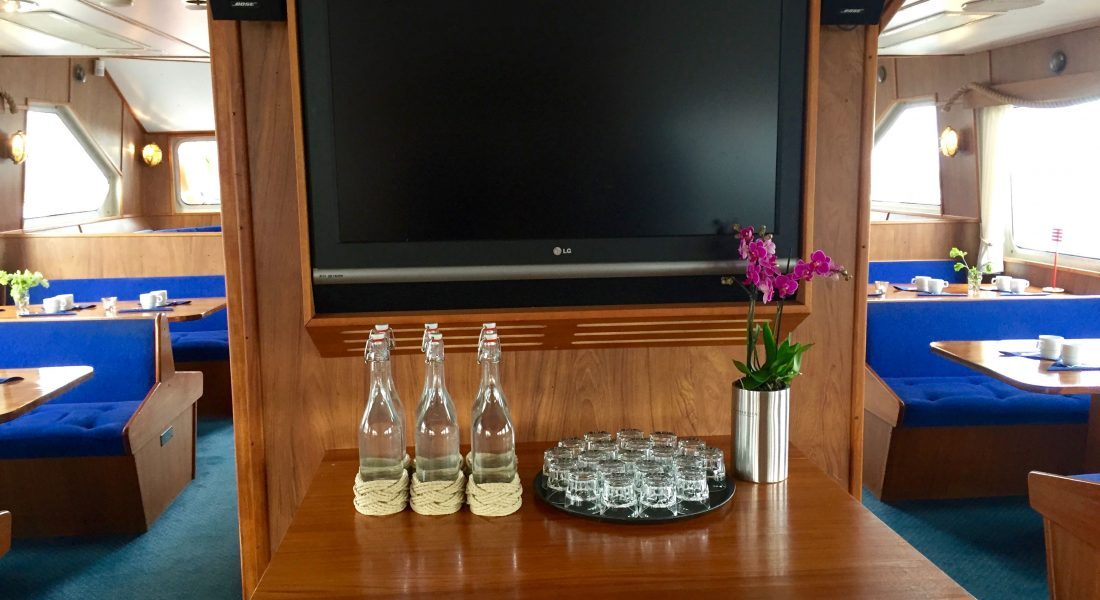 Conferences at sea or at berth?
Do you want to give your conference or your meeting a different setting?
On board our boats we have large and nice lounges, technical equipment in the form of sound systems and monitors. We can also serve you breakfast, lunch or dinner during the meetings. We have conference packages or we will make a meeting as per your wishes. We have two lounges, one suitable for 25-30 people and one can accommodate 75 people. Of course, you can use the entire boat's capacity with 110 seats at the table.
Our vessels depart from the northern or southern port but may also be at berth during your meeting. The day on board offers great meetings, food and the best views.